At Molar Magic Dental Lab, we take pride in being on the cutting edge of digital dental technologies, offering the latest state-of-the-art products and services for all of your restoration needs. As Certified Dental Technicians specializing in Crown, Bridge, and Ceramics, we utilize the latest and most effective techniques. With over 20 years of dedicated service, we provide our doctors with the values of traditional dental craftsmanship combined with modern techniques, technologies, and materials.
Molar Magic Dental Lab is expertly qualified to assist clinicians who utilize all digital impression systems. Our highly skilled technicians can successfully handle all of your needs promptly, whether you choose to send a physical impression or a digital impression through iTero, 3Shape, DDX, CareStream, Dentsply Sirona, 3M, Medit Link, (and more)!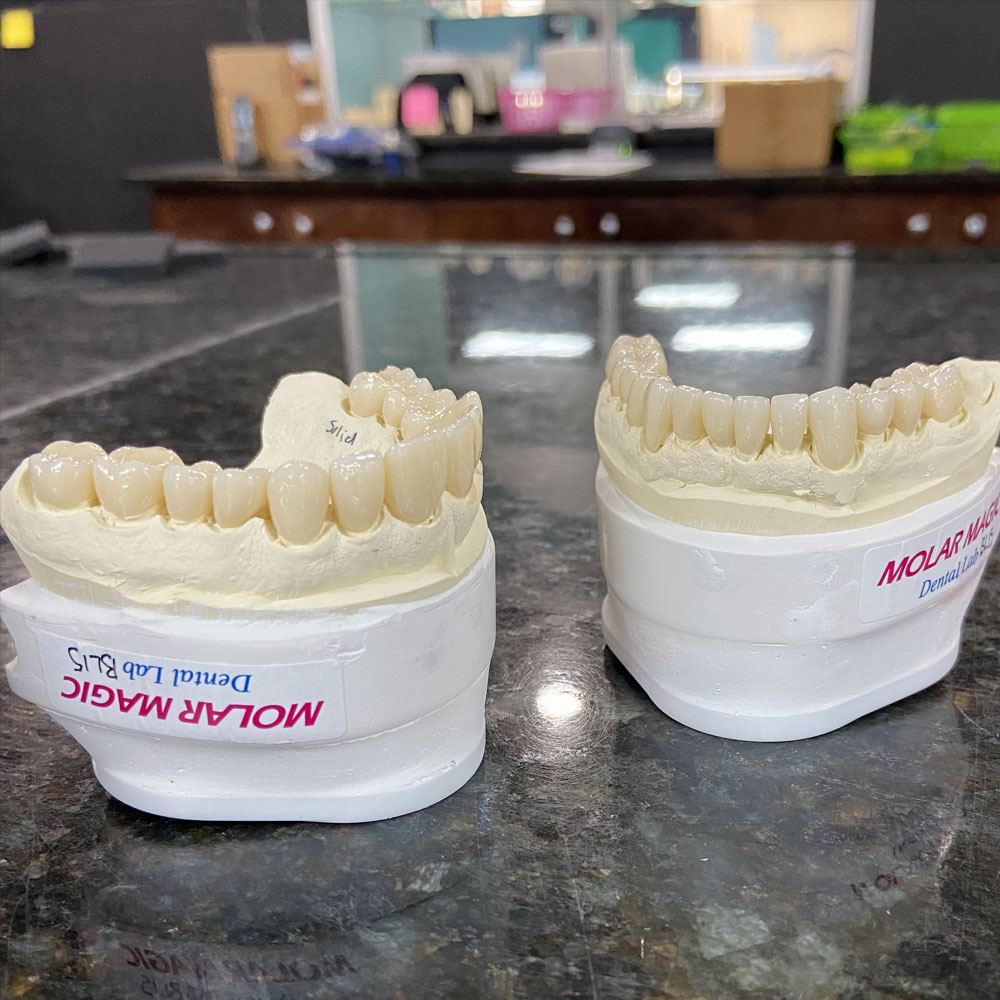 Crown, Bridge & Ceramics
We accept Digital and Physical Impressions that we use to create crowns, bridges, inlays, onlays, veneers, and more. We also include a free contact model with all digital cases! Some of our materials include:
• Zirconia
• Gold
• E-Max/Empress
• PFM
Learn More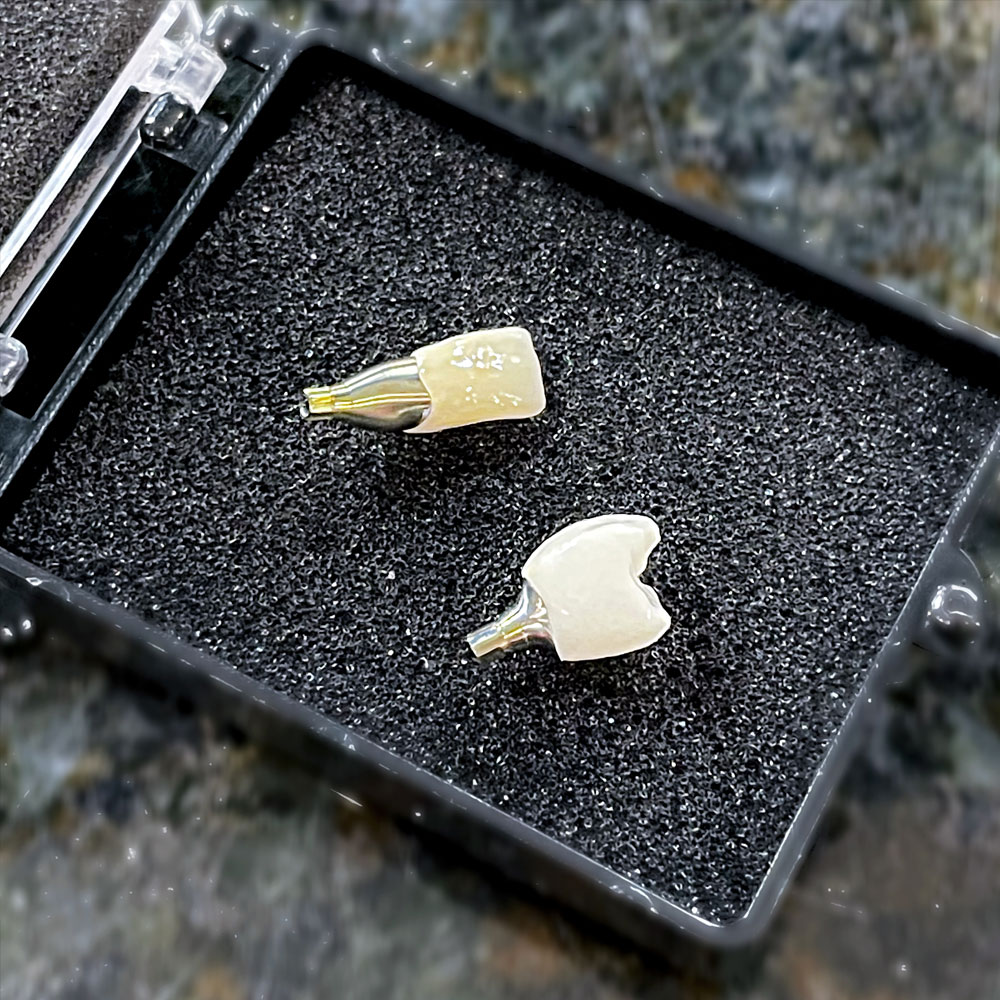 Implants
Our lab supports screw-retained or cement-retained implants as well as custom abutments. Some of our brands include: 
•Straumann
•Nobel/Biocare
•Zimmer/Biomet
•Ankylos
•BioHorizons
Learn More
Our goal is to provide the highest quality products, outstanding service, and dedication to our doctors, staff, and patients.